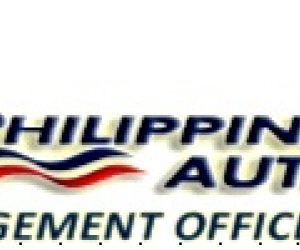 By Eugenio "Jun" Lira
SURIGAO CITY
– Around 106 private security guards deployed by the Philippine Ports Authority (PPA) in three provinces and two cities in Caraga Region recently underwent individual drug tests conducted by the PNP Crime Laboratory.
In an interview, PP/Supt Froilan Caturla, station commander of Port Police Division, said guards are currently deployed at the different ports under the Port
Management Office
of PPA-Surigao City
covering
the provinces of Surigao del Norte, Surigao del Sur and Dinagat Islands, as well as the cities of Surigao and Tandag.
"Our office had requested the PNP Crime Laboratory thru its provincial head, P/Supt Norman Jovita, to ensure that we have credible drug test results. It is because our PPA-hired guards are in the forefront who are in direct contact with the riding public and port clientele who use our ports, hence, the need for them to undergo drug tests considering that usage of prohibited drugs would likely result to mental health problems which may cause anti-social personality disorder that can affect their decision-making and/or public relations," PP/Supt Caturla disclosed.
He said the drug testing activity is PPA-Surigao's manifestation of support, under the leadership of Port Manager Mildred J. Padilla, to the government's campaign against illegal drugs.
Caturla
was interviewed by the local media in connection with the 42nd anniversary of the Philippine Ports Authority, which is celebrated every July 11 by all port management offices nationwide.
The drug testing on PPA-hired security guards had started on July 6 and will end on July 12,2016, it was learned.